10.000 års nordisk folkekunst
1961-1965
Asger Jorn Photographs by Gérard Franceschi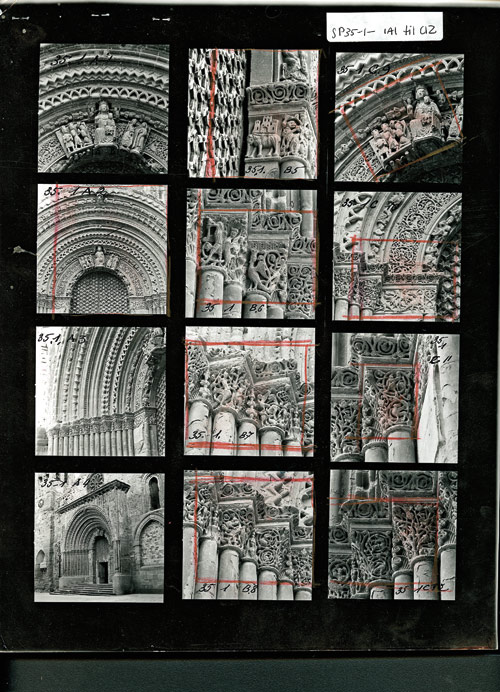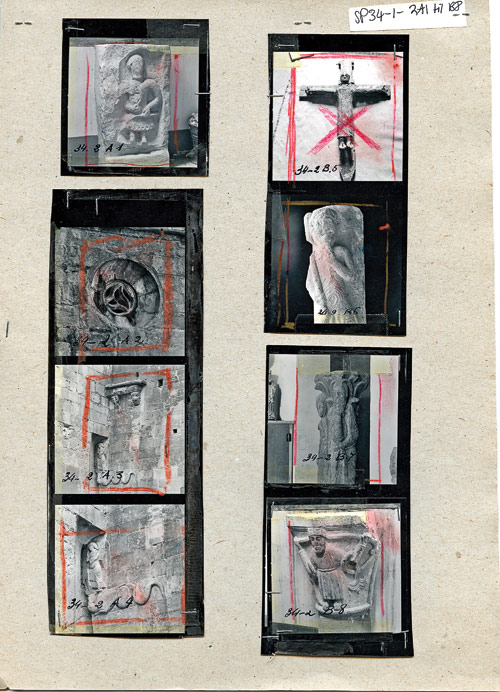 Recuperating what we, as a culture, have lost or forgotten, and proposing it as a way to construct our future. This is perhaps how we might understand Asger Jorn's 10.000 års nordisk folkekunst [10,000 Years of Nordic Folk Art] – a project he undertook between 1961 to 1965, together with photographer Gérard Franceschi – in pursuit of the visual language of pre-Christian northern Europe and its remains in Romanic and Gothic art and architecture.
The project resulted in over 20,000 photographs of stone, wood and iron objects, as well as architectural details that reveal a strong belief in language – visual language – as a source of poetry, as a tool to connect the shapes and movements of nature and the world with those of art and society, and as a strategy to offer new images and structures for understanding and constructing life and what is beyond it.
The collection of photographs, many of them still in negative form or unpublished, offer an image of a world that is not fragmented, not divided into areas of specialisation; a world in which a belief in the equality between people and things rules, and where the ability of things to transform is celebrated.
In this collection of images, art is not to be found in the photographs themselves, but in what they articulate: a transformation that cannot be felt or understood through the individual pictures or the items pictured in them, but in the associations established between one and another. Together, they speak about a universe in constant change, in which everything is of equal value, and in which the thing that really matters is the search for, the creation of connections. – PL