Inferno
2013 Yael Bartana
In Inferno [Hell], Yael Bartana films the inauguration of a grand temple, its destruction and the worship of its debris. The starting point is the construction of a replica of Solomon's Temple in São Paulo, by the Universal Church of the Kingdom of God, with stones imported from Israel. Inverting the traditional path taken by pilgrims, the church intends to literally bring part of the 'holy land' to the city of São Paulo, as a way of recuperating faith in the life of big cities characterised by their secularity.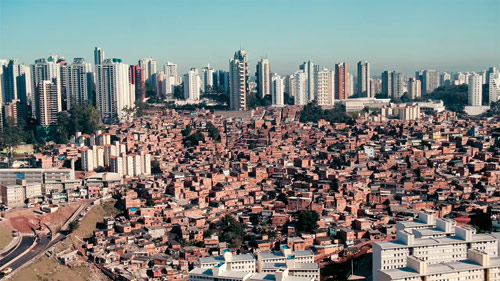 The first Temple was built by Solomon in Jerusalem and destroyed in 584 BCE. The second Temple was erected on the same spot in 64 CE and also later destroyed. What remains of it today is known as the Wailing Wall. On a visit to the construction site of what would become the third version of Solomon's Temple – this time in São Paulo – Bartana could envision no other possible future than the prophetic repetition of the past – in other words, its destruction. In what she calls a 'pre-enacting', the artist documents, between the forgetting and celebration of a fantasised past, the way that history is written and religions are founded.
The growth of evangelical and neo-charismatic credos in Brazil has unleashed hybrid religious manifestations in which references to Judaism and Catholicism are combined, each church competing to prove closer proximity to the original faith. The construction of a biblical temple – in an attempt to go back to a biblical time – is one of the faith industry's strategies in the fight for symbolic capital.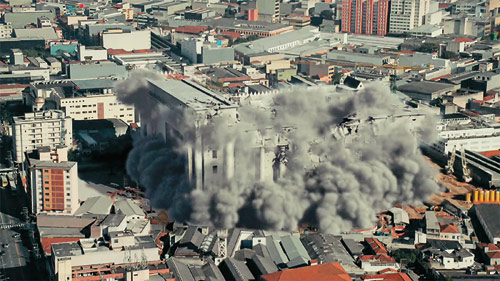 Interested in registering the rituals that organise and orient our day-to-day actions, Bartana has previously drawn on fiction to create new rituals, founded political movements and composed national narratives, suggesting that art can design possible futures. In Inferno it is the creation of a mythical past that announces ruins to come. – BS