2009-ongoing
Ines Doujak and John Barker
The starting point of the ongoing artistic research project Loomshuttles, Warpaths is a collection of textiles from the Andean region made over a period of 35 years. It includes ancient and modern cloth and clothing, hand-made and mass-produced, of both natural and synthetic fibres, made using a variety of techniques. From this research, two 'chapters' have emerged.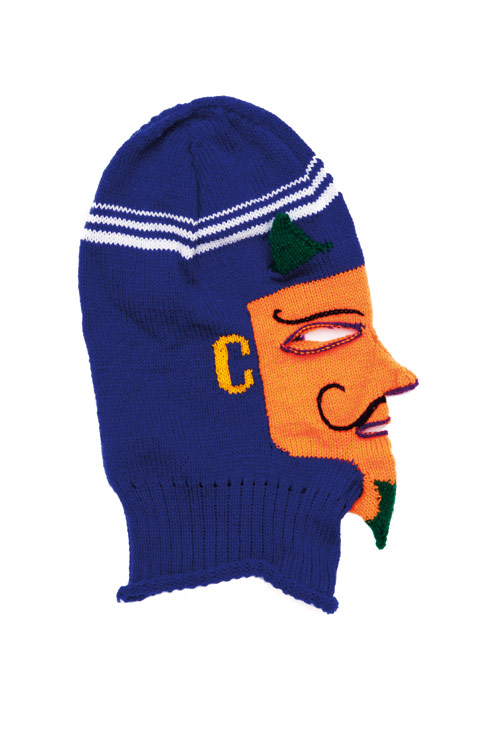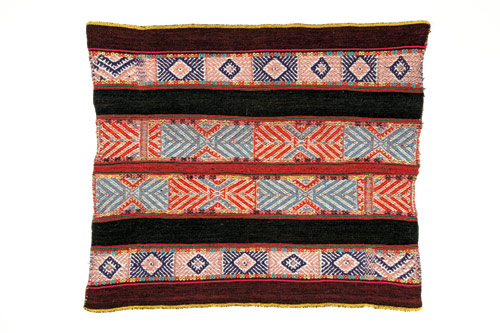 One is a fashion line called Haute Couture / Not Dressed for Conquering – a title that echoes the 'casual' response beggars in 1619 Lima gave to the Spanish invaders' demand that they should work instead of asking for money. The line involves the design of themed printed fabric, and also contains the patterns for specific items such as shirts and bags that are themselves enriched by other media: songs, sculptures, texts, films or performances. The line includes two fabrics that are presented in the 31st Bienal: Haute Couture 03 Carnival: Disruptive Pattern; A Mask is Always Active and Haute Couture 04 Transport: Oiling the Wheels; Supply Chains and Load Carriers.
The second chapter is an Eccentric Archive – eccentric in the literal sense of being off-centre, both in composition and movement. The chapter follows the trajectory created by the colonial invasion of the Americas, thereby linking the items in the collection to the globalised history and present-day realities of textile and clothing production and consumption. The archive consists of poster collages featuring descriptions of the items in the collection, and responses to each from a number of invited artists and writers. The archive is completed by two further sections on dates and the names of cloths or colours, both of which are announced on the posters. While the dates refer to the continuing struggles of workers in the textile and clothing industries and to rebellion using style of dress over the last 600 years, the cloths and colours show how entangled within imperialist history textiles and dyes have been, and still are. – ID / JB