2014
Erick Beltrán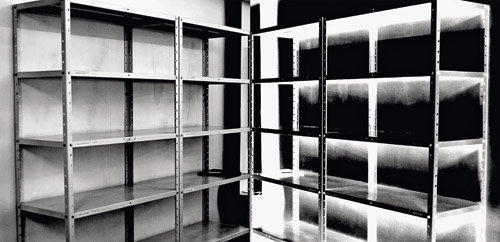 Concerned with creating systems capable of organising large volumes of wide-ranging information, as well as proposing non-conventional forms of reading and putting these materials into circulation, Erick Beltrán is taking part in the 31st Bienal with two projects that use the book format as an experimental support structure.
The first project, O que caminha ao lado [Double Goer] consists of an intervention in the library-auditorium designed by the curatorial team for reading, concerts, colloquiums and other events. This space contains duplicated volumes from the Bienal de São Paulo Foundation Archive, which, once the exhibition is over, will be donated to União Popular das Mulheres, a network of cultural producers in Campo Limpo, in the periphery of São Paulo.
However, as this production is eminently oral, to bring it together, Beltrán, alongside members of the network, has created an archive of loose pages that includes recipes, songs, poetry and drawings among other things. On opening any of the books in the library, the public will find not only these scattered documents, but also pages related with the theme of the double in its manifold expressions: the doppelgänger, the unconscious, and so on. As such, the library breaks down the distinction between low and high culture, with the book taking on the function of support for non-learned production. The exchange will be completed at the end of the Bienal, when the books move to UPM, and it, in turn, donates its archive to the Bienal.
The second project consists of the co-editing of the Bienal's publications with its curatorial team. Also in this case, Beltrán took the architectural project into account, translating the idea of the decentred and partial parcours conceived for the exhibition space to the publications. As the main publication, Beltrán has devised a multiple-access book that underscores the visualisation of the exhibition's core themes by structuring it in textual 'zones' alternating with 'zones' of images, independently of the authorship of the works. – SGN