2007-2014
Virginia de Medeiros
Simone is a transvestite who takes care of a natural spring – Fonte da Misericórdia – as a shrine for the worship of the Afro-Brazilian orishas. Sergio is an evangelical preacher who sees himself sent by God 'to save the human race'. Simone and Sergio, or Sergio and Simone, are one and the same person.
In 2006, Virginia de Medeiros met Simone, who was living in Ladeira da Montanha, one of the most run-down areas of the city of Salvador. Interested in the region's residents, Medeiros began documenting aspects of Simone's day-to-day life in video. About a month after the initial footage was made, Simone suffered convulsions as a result of her crack use, followed by a mystical delirium in which she found God. After this incident, in which she 'died of an overdose', Simone reclaimed the name Sergio, convinced of another religious mission alongside Jesus. Sergio then narrates for the camera the story of his transformation and his new identity.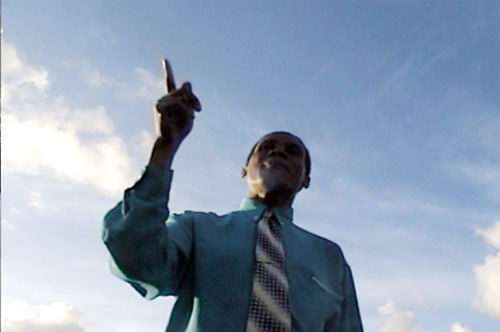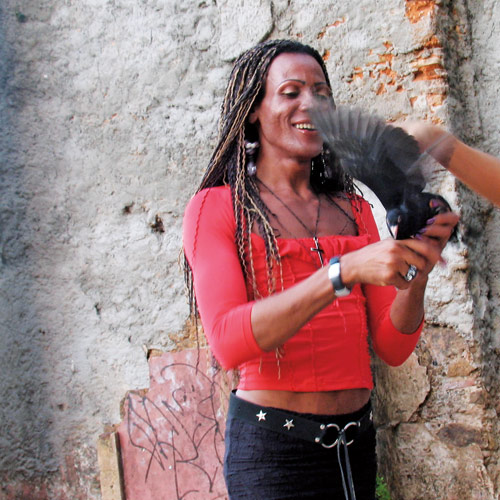 Eight years later, in 2014, de Medeiros re-established contact with Sergio, who, during a brief relapse, became a pai-de-santo, a priest of the candomblé religion, creating his own house of worship, where he assumes both identities, Sergio and Simone. The collected images reflect the complexity of this constant process of physical and spiritual transformation against the backdrop of a unique city, in which the two religions remain in conflict and exchange, also suggesting the difficulty of configuring another existence within a binary society – in other words, one which, through discrimination, demands that we be one thing or another. – LP